I have to start out this preview by saying that I am over the moon excited about life right now because #1 Oklahoma actually has a live stream for its home meet tonight!! You have to pay $2.99 for a day pass on the university's streaming system but that's SO worth it.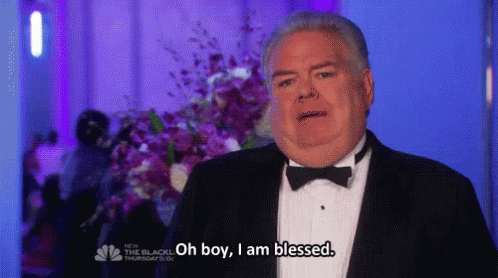 Of course, this means Friday night will be busier than usual for us, but I'm not complaining. The Sooners will face off at home against #7 Georgia, which has pretty quietly been climbing the rankings all season, getting another bump last week as the program got to drop its opening 193.600 score, counting all scores 196.500 or better. The Gym Dogs don't have any huge scores and they've only crossed over 197 once, but there's been a level of consistency for the program that is so overlooked, and they're thriving even without any of the huge stars that the other top programs have.
While this is a big meet for Georgia, most of the other SEC programs are playing it more low key this week, with #2 LSU at #14 Auburn, #3 Florida hosting #13 Missouri, #4 Alabama hosting #12 Boise State, and #11 Kentucky hosting a quad featuring #18 Washington, #22 Illinois, and #39 Northern Illinois. We could definitely see some surprises in this mix, so things could get exciting, especially with Boise State and Washington both breaching 197 in the past couple of weeks, putting them in a perfect position to upset if they hit and the host teams don't, but there won't be any knock-down drag-out battles this week (that'll be next weekend's LSU/Florida match…I'm already counting down the days).
Things could get really interesting when #10 Oregon State travels to #31 Stanford, though. The Cardinal posted one of its best scores of the season on the road last weekend, and like Georgia, got a significant bump thanks to the RQS allowing the team to drop one of its 193-range scores. Stanford still has yet to break 196, getting close a few times but falling short, though I have a strong feeling that tonight — the team's senior night and final home meet before PAC 12 Championships — is when we're gonna see it happen. Oregon State is by far the stronger of the two programs and if they hit, I give them the win, but Stanford has been building and I think tonight's the night.
Also on Friday, #8 Denver travels to #20 Ohio State, #17 Iowa is at #34 BYU, and #23 New Hampshire hosts #59 Air Force.
We get back-to-back PAC 12 meets on Saturday evening, first with #5 UCLA hosting #28 Arizona and then with #4 Utah traveling to #45 Arizona State. The Bruins have already competed once this week, playing around with lineups which caused them to have a much weaker meet than usual, though it's no big deal — they'll drop that score in the RQS rankings. I think we'll be back to most of the usual lineups this weekend, so expect a stronger meet from them as they hope to push back into the top five.
#15 Nebraska will host a quad on Saturday that will also feature #19 California, #24 Utah State, and #64 S.E. Missouri, and #16 George Washington will compete in a tri-meet at #37 NC State alongside #32 Kent State. Also notable is #21 Arkansas at #42 Michigan State, the latter a team still dealing with the resignation of head coach Kathie Klages last week in the wake of discovering her role in the Larry Nassar cover-up.
#38 Penn State deals with a similar shake-up this week, as the athletic department "relieved head coach Jeff Thompson of his duties" yesterday. Thompson and his wife Rachelle were at the center of abuse allegations last summer, with Rachelle resigning, though Thompson kept his job. With everything happening surrounding the sport right now, and with Penn State's own history of abuse cover-ups in the past, it seems they're taking no chances at the moment, which could explain a dramatic and immediate mid-season exit. The Nittany Lions lost to DII program #51 Texas Woman's last weekend after counting three big mistakes on bars, and this week without their head coach, they'll hope to come back against in-state rival #48 Pittsburgh to get back to regional contention.
Sunday will see #9 Michigan hosting Southern Utah, currently unranked due to not counting enough meets to obtain an RQS, and we'll also get #1 Oklahoma back on the floor for its second meet in a row as they travel down I-35 to face #51 Texas Woman's, the currently unstoppable DII team that put up a massive 196 last weekend to defeat three DI programs.
#8 Denver and #22 Illinois are back in action as well, in a tri-meet featuring #54 Illinois State, and we could definitely get a bit of drama in the Big 12 battle between #24 Iowa State and #26 West Virginia in another tri-meet with #29 Maryland as the third wheel.
All times listed are ET, the first team listed is the host team, and we'll update any links as they are updated on each program's schedule. Once the meet is finished, we'll replace the links with results. Enjoy!
FRIDAY FEBRUARY 24
6:00 pm
Pink Invitational (Maryland, Southern Conn., Temple, West Chester)
Results (Maryland 195.225, Temple 193.900, West Chester 193.600, Southern Conn. 191.275)
7:00 pm
Eastern Michigan vs Ball State (Watch)
Results (Eastern Michigan 195.950, Ball State 194.225)
Florida vs Missouri (Watch)
Results (Florida 197.900, Missouri 196.750)
Kentucky vs Illinois, Northern Illinois, Washington (Watch)
Results (Kentucky 196.625, Illinois 196.625, Washington 196.450, Northern Illinois 193.800)
North Carolina vs William & Mary (Watch)
Results (North Carolina 195.625, William & Mary 191.250)
Ohio State vs Denver
Results (Denver 196.900, Ohio State 195.225)
Towson vs Rutgers
Results (Towson 195.675, Rutgers 194.275)
7:30 pm
Gustavus vs Stout
Results (Stout 185.350, Gustavus 183.000)
La Crosse vs Whitewater
Results (La Crosse 191.675, Whitewater 191.275)
New Hampshire vs Air Force
Results (New Hampshire 196.050, Air Force 193.125)
Oshkosh vs Eau Claire
Results (Eau Claire 185.200, Oshkosh 184.925)
8:00 pm
Oklahoma vs Georgia
Results (Oklahoma 197.675, Georgia 196.925)
8:30 pm
Alabama vs Boise State
Results (Alabama 196.925, Boise State 196.675)
Auburn vs LSU (Watch)
Results (LSU 197.675, Auburn 196.100)
9:00 pm
BYU vs Iowa
Results (Iowa 196.500, BYU 196.425)
Stanford vs Oregon State
Results (Oregon State 197.125, Stanford 196.325)
10:00 pm
UC Davis vs Sacramento State, San Jose State, Seattle Pacific
Results (UC Davis 194.650, San Jose State 193.875, Sacramento State 193.250, Seattle Pacific 192.600)
SATURDAY FEBRUARY 25
1:00 pm
Yale vs Brown, Cornell, Penn
Results (Cornell 193.325, Penn 192.925, Yale 192.875, Brown 192.400)
2:00 pm
Centenary vs Lindenwood
Results (Lindenwood 193.850, Centenary 189.600)
Michigan State vs Arkansas
Results (Michigan State 195.550, Arkansas 185.275)
4:00 pm
Penn State vs Pittsburgh
Results (Penn State 195.200, Pittsburgh 193.525)
UCLA vs Arizona
Results (UCLA 197.725, Arizona 196.275)
7:00 pm
Arizona State vs Utah
Results (Utah 197.600, Arizona State 194.850)
Nebraska vs California, S.E. Missouri, Utah State
Results (Nebraska 197.175, California 196.400, Utah State 196.200, S.E. Missouri 190.325)
7:30 pm
NC State vs George Washington, Kent State
Results (George Washington 196.725, Kent State 196.125, NC State 195.550)
SUNDAY FEBRUARY 26
1:00 pm
Bridgeport vs Air Force
Results (Bridgeport 194.275, Air Force 193.975)
Central Michigan vs Bowling Green
Results (Bowling Green 195.725, Central Michigan 195.625)
Ithaca vs Brockport, Rhode Island, Ursinus
Results (Ursinus 188.825, Brockport 187.725, Ithaca 186.550, Rhode Island 177.900)
Michigan vs Southern Utah
Results (Michigan 197.825, Southern Utah 196.600)
West Virginia vs Iowa State, Maryland
Results (West Virginia 195.950, Iowa State 195.725, Maryland 195.450)
3:00 pm
Minnesota vs Gustavus, Hamline, Winona State
Results (Minnesota 194.700, Winona State 188.025, Hamline 185.650, Gustavus 184.550)
Texas Woman's vs Oklahoma
Results (Oklahoma 198.175, Texas Woman's 192.975)
UIC vs Western Michigan
Results (Western Michigan 195.300, UIC 194.200)
4:00 pm
Denver vs Illinois, Illinois State
Results (Denver 196.975, Illinois 195.450, Illinois State 192.175)
WEDNESDAY MARCH 1
7:00 pm
Maryland vs New Hampshire, Temple, West Chester
Stats | Stream
Article by Lauren Hopkins