Alyssa Beckerman
In the News
It's getting hot in here. With the announcement that British national team head coach Amanda Reddin will temporarily step away from her role for the duration of the external investigation into abusive coaching, Olympic hopefuls Claudia Fragapane and Kelly Simm spoke up about the "unfair" treatment of coaches, and things got messy.
Many survivors (including Catherine Lyons and Ellis O'Reilly, who suffered tremendously under their coaches) are furious, while Jennifer Pinches and Becky Downie – who have been leading voices in the #GymnastAlliance movement – gave us perspective that is inclusive of both sides and recognizes the complexity of the situation. It's worth noting that 2016 Olympic floor medalist Amy Tinkler lodged a complaint about Reddin in 2019, but found out through the media that British Gymnastics "dealt with and closed the matter."
Brazil's still racist. Remember in 2015 when Arthur Nory, Henrique Flores, and Fellipe Arakawa were suspended by the Brazilian gymnastics federation for being super racist to Black teammate Angelo Assumpção? Pinheiros, the club where it went down, carried out an internal audit that revealed racism and bullying are alive and well. Assumpção was actually fired from the gym last year for "technical performance" and "disciplinary behavior" (though believes the real reason for his dismissal is more sinister), while dozens of other athletes as young as six have reported abuse between 2013 and 2019.
One especially tragic case was that of Jackelyne Silva, the 2016 junior national all-around bronze medalist who passed away from cardiac arrest in 2019, when she was just 17. According to statements from her teammates, Silva, a Black gymnast who had trained at the gym from the age of six, was regularly bullied by her coaches, who forced her to train while injured and repeatedly called her fat, causing her to become severely bulimic. After 11 years at the gym, Pinheiros kicked her off of the team via a text message on Whatsapp. She passed away a month later.
Everyone's trash. The gymternet imploded when Alyssa Beckerman came forward with her story of abuse while training under Valorie Kondos Field at UCLA. Miss Val, who has made herself the spokeswoman for positive coaching in the wake of USA Gymnastics' demise, responded with a "sorry that you feel this way but actually I'm great" non-apology. She says that she wishes all of her athletes "could've been led by the coach [she] was the last 10 years of [her] career," but Mercedez Sanchez, a walk-on who competed exhibition routines during her time in the program from 2017-2020, hints that the behavior was still ongoing. Miss Val was supposed to appear on an Athlete A panel about positive coaching this week, but in light of these allegations, the film team has postponed the event.
College cuts. The University of Iowa got heartbreaking news last week when the university's athletic department announced that it will be cutting four programs at the conclusion of the 2020-21 academic year, including men's gymnastics. The department blames "financial exigency" due to the COVID-19 pandemic, something affecting many NCAA programs, with the University of Minnesota men's team also bracing for its own demise. Justin Spring, the men's head coach at the University of Illinois, fears that collegiate men's gymnastics, "which costs each athletic department hundreds of thousands of dollars to sponsor," could be wiped out completely.
Also gone is the women's program at the University of Alaska Anchorage, due to budget cuts that also eliminated men's hockey and both men's and women's skiing. The team is fighting this decision, and held its first virtual town hall today.
USA Gymnastics settlement drama. The attorneys representing Larry Nassar survivors asked the U.S. Bankruptcy Court for the Southern District of Indiana to reject Terin Humphrey's move to be included in a potential settlement because she "missed the filing deadline." The attorneys claim that the case has been "widely reported in the general media" for years, and as such, "there is no basis for a finding of excusable neglect to allow claims to be filed 16 months after the bar date," but Humphrey claims that she didn't recall her abuse until her memory was triggered by prenatal exams in 2019, which is common for survivors of abuse.
Star Status
We'll miss you, Bean. Wang Yan has officially announced her retirement from gymnastics, via her Weibo account. The Chinese gymnast first caught the world's attention when she took the Junior Japan silver all-around and vault medals behind Bailie Key in 2013, and she went on to win gold on vault and beam at the Youth Olympic Games a year later, becoming one to watch going into the 2016 Olympic Games. In addition to making the all-around, vault, and floor finals in Rio, Wang also made the all-around and vault finals at worlds in both 2015 and 2017. Though Wang opted to end her elite career after Montreal, she stuck around at the provincial level for two more years, and she helped Beijing win silver at last year's national championships.
Welcome back, Bugs! Ashleigh Gnat, former LSU star and 2017 NCAA floor champion, is back with the Tigers as an assistant coach! Following her retirement, Ashleigh spent two years as a volunteer graduate assistant coach for her alma mater before taking the assistant gig at Penn State last year, where she primarily focused on the floor lineup. The news follows the legendary D-D Breaux's retirement earlier in the month, which resulted in Jay Clark bumping up to the head coach spot, in turn opening up his assistant role.
We're ready already. The Hungarian federation shared an update about two-time Olympian Dorina Böczögö, who is fully ready to compete again. After recovering from shoulder surgery earlier in the year, the 28-year-old conditioned at home every day during COVID-19 restrictions, and was able to get back all of her skills within two weeks once she returned to the gym. With the coronavirus relatively low-key in Hungary, the federation is still planning on hosting several domestic meets this autumn, as well as the Szombathely Challenge Cup, where Böczögö is looking forward to trying new skills on both beam and floor.
Sunisa Lee is COVID-free. The drama is never-ending for Sunisa Lee, who spoke to the New York Times about a COVID scare that left her incredibly sick and isolated in her bedroom for two weeks. Lee, who lost an aunt and uncle to the virus earlier this summer, feared passing the infection to her father, whose breathing is compromised after he was paralyzed in a fall from a ladder a year ago. Lee also suffered an ankle injury this summer, so getting sick was yet another setback in a long series of them, but she said that "thinking about all the bad things that have happened" has helped her be more positive about the Olympics: "It reminds me that I could handle tough times and still be OK because I've handled many tough times before."
Patterson's pregnant. Carly Patterson Caldwell, who celebrated the 16th anniversary of her all-around gold medal win on August 19, announced that she is pregnant with her third child! Patterson opened up about her struggle with fertility issues a few years ago, but she has since given birth to two healthy children: Graham, who is two, and Emmaline, who is one. Baby #3 is due in February 2021. Congrats, Carly!
WCC is the place to be. She's been super quiet about the move, but U.S. national team member Olivia Greaves' gym is now listed as World Champions Centre after MG Elite went down in flames with coaches Maggie Haney and Victoria Levine both facing suspensions. Olivia is the second elite to transfer to Simone Biles' gym in recent months after Laney Madsen left Gym-Max in July to train with Laurent and Cecile Landi as she hopes to qualify for the Olympic Games in 2024 as a Bulgarian athlete.
Tokyo, unexpectedly. The Olympic Channel featured an interview with Viktoria Listunova, a 15-year-old who was initially too young to represent Russia at Tokyo 2020, but who unexpectedly had the opportunity open up when the Games got pushed back a year. Listunova, who has the best shot among the 2001-born gymnasts to sneak onto an Olympic team next year, says she'll do her best to make it, and that if she goes, she has her sights set on gold.
Staying Social
I can barely count to five. I can end this section right here because absolutely no one is going to top Kenzo Shirai doing a quintuple twist. If he can do this in major international competition, it could become the Shirai 4 in the floor code of points, following his quadruple full, front triple full, and triple-twisting double layout.
Okay, I lied. Morgan Hurd's new hair is actually the best upgrade of the quad and I will hear no other arguments on the topic.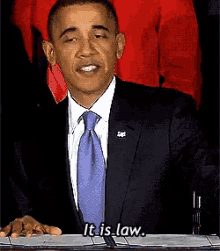 Get this girl to Tokyo. With COVID out of control at home, the Brazilian team set up its Olympic training camp in the bubble of Rio Maior, a small Portuguese city outside of Lisbon. Rebeca Andrade, who hasn't yet qualified to the 2020 Games and is hoping to get there via the Pan American Championships, is looking especially fab at this camp, showing off a piked Tkachev to straddle Tkachev on bars, as well as a whip to double layout, a Moors, and a triple full on floor. Now if only her knees can just let her LIVE HER LIFE.
As a bonus, here are the Brazilians doing some rond de jambes and balancés with the most "gymnast trying to do ballet" arms ever.
We love to see it. MyKayla Skinner, the last gymnast to win a bars title before the pandemic ended everything forever, is working with Coach Bob on constructing the hardest uneven bars routine in the world, and is there really any better revenge against this apparatus?! So far, two-time world bars champ Nina Derwael has the record for highest difficulty this quad after being awarded a 6.7 start value at the FIT Challenge in 2019, but MyKayla says she's shooting for a 6.8…and when she gets bored with that, she's busy perfecting her Cheng on vault.
Sam's last season. Sam Mikulak announced that he'll be documenting his final year in gymnastics before retiring post-Tokyo, which you can watch in weekly installments on his YouTube channel. Mikulak also recently got engaged to longtime girlfriend Mia Atkins, with the pair planning to tie the knot in 2022.
Age is just a number. 2008 Olympic all-around champ Nastia Liukin clapped back at a hater who slid into her DMs to tell her to "dress more like a 30-year-old." Naturally, this queen tied her response into a promo for the newest leo in her Ozone collection in a PR move Kris Jenner would love. You're doing amazing, sweetie.
Pretty scary. It's hard to tell which skills gymnasts are legitimately working on, and which are just the result of bored gymnasts trying to give me a heart attack, but I think Casimir Schmidt's triple front is the latter. It actually looks good coming off of the trampoline, but even Casimir admits that it was "pretty scary" so hopefully he'll leave this one in the gym.
Back in the saddle. Gymnasts all over the world are returning to normalcy, and 2016 Olympian (and 2020 Olympic qualifier) Ana Derek of Croatia is one of them. Derek's finally back at training camp, where she wasted no time showing off absolutely gorgeous combos on beam.
Final Words
I'd love to do these on some sort of schedule, and am shooting for every Friday. I missed last Friday because I'm neck-deep in work right now (rude), so for the foreseeable future, my "schedule" is basically "whenever I can do it." I'm also bringing in some help with compiling/writing everything, so hopefully that'll help things get more consistent, because I'm honestly just over here trying to hit four-for-four.
Article by Lauren Hopkins